Play Pinball NES Game Online !
Pinball  Nes Game Description
Pinball . It's video game for Family game computer which is know NES . The game was released on 1984 . It is based on the arcade machine of the same name .
Pinball Nes Game Menu Screen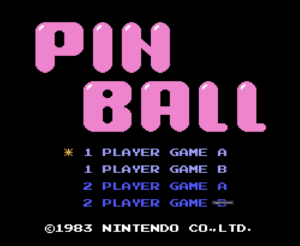 Pinball Actual game play image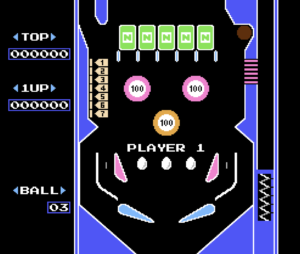 Pinball nes gameplay goal
The goal of the game is to Keep the ball in play with your flippers by pressing the direction pad in any direction to activate the left flipper.
When the game start or if the ball is falling down the player will push the spring to shot the ball to the up .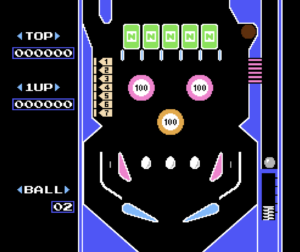 Then the player will try to keep the ball in the game by pushing the A or B button .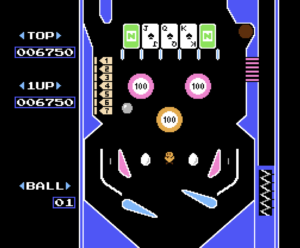 Pinball Gameplay Controller
For iOS / Android devices the control buttons will appear automatically on the screen .
for computers this will be keywords inputs .
Directions is ← → ↑ ↓
enter ↵ for the Start
Shift – for the Select button
Z – for the B button
X – for the A button
C- for the Turbo B
S – for theTurbo A