Play Antarctic Adventure NES Game Online !
Antarctic Adventure Game Description
Antarctic Adventure known also Penguin Adventure .it is Adventure video game developed by Konami and released first For MSX  on 1983 , and later it was released for NES on 1984 .
Antarctic Adventure Nes Game Menu Screen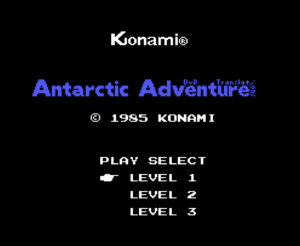 This is main menu screen for the Antarctic Adventure nes game .
Antarctic Adventure Actual game play image
When The game start it will show the map for Antarctic .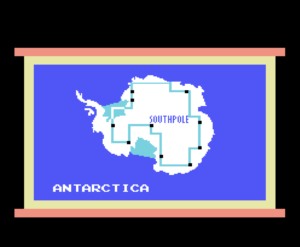 The player will control  penguin, racing to disparate research stations owned by different countries in Antarctica . The goal here is to avoid obstacle and complete the level to the end of the line before the time is finish .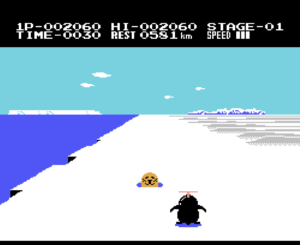 Antarctic Adventure Gameplay Controller
For iOS / Android devices the control buttons will appear automatically on the screen .
for computers this will be keywords inputs .
← → ↑ ↓Directions
enter ↵Start
Shift –Select
Z –B
X –A
C- Turbo B
S –Turbo A