Play Rad Racer NES Game Online !  
Rad Racer Game Description
Rad Racer game known as Highway Star in Japan .is a cars racing video game developed and published by Square for the Nintendo Entertainment System (NES) . It's released on 1987 .
Rad Racer Nes Game Menu Screen
Player will be able to select the car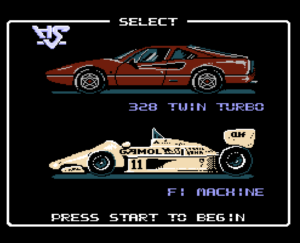 The 8 bit Game graphics looks beautiful for a game was released on 1987 !
Rad Racer Nes Game Actual game play image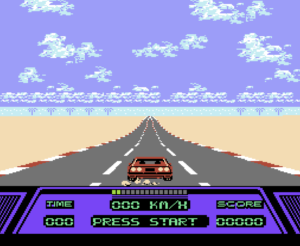 This is image of actual gameplay When the game is start . The player will race in a "Transamerica" race from the West Coast to the East Coast. The gameplay is sprite-based, and the player controls the car from a "behind the vehicle" perspective .
Gameplay Controller
For iOS / Android devices the control buttons will appear automatically on the screen .
for computers this will be keywords inputs .
← → ↑ ↓Directions
enter ↵Start
Shift –Select
Z –B
X –A
C- Turbo B
S –Turbo A
Enjoy Rad Racer Nes Game ?  Find out Exitebike Nes Game !