Play Road Fighter NES Game Online !
Game Description
Road Fighter is a racing arcade video game developed by Konami and released in 1984. It was the first racing game from Konami. The goal of the gameplay is to reach the finish line within the stages without running out of time, hitting other cars or running out of fuel .
Road Fighter Nes Game Main Menu
When you start Game it will be the Main Menu of the game .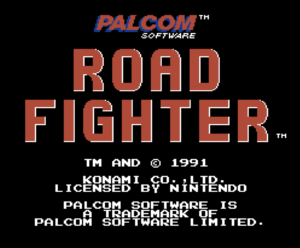 Road Fighter Nes Gameplay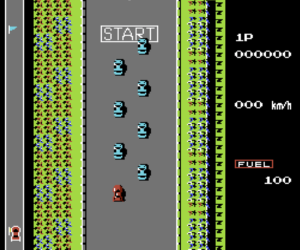 I think it's interesting games for Nintendo Entertainment System " NES " . It contain challenges and the player need to use driving skills to avoid other cars and collect fuel , to be able to finish the race and complete the each stage .
Gameplay Controller
For iOS / Android devices the control buttons will appear automatically on the screen .
for computers this will be keywords inputs .
← → ↑ ↓
Directions
enter ↵
Start
Shift –
Select
Z –
B
X –
A
C- 
Turbo B
S –
Turbo A