Play Punch-Out!! NES Game Online !
Punch-Out!! originally titled Mike Tyson's Punch-Out!! . it's released on 1987 . Punch-Out!!  is a boxing video game developed and published by Nintendo for the Nintendo Entertainment System (NES). The game is Part of the Punch-Out!! series .
Play Punch-Out!! Nes Game Start Screen
When you start Game it will be the first screen of the game . it's showing Mike Tyson Character .
Play Punch-Out!! Nes Game Main Menu
This is Main menu of the gameplay .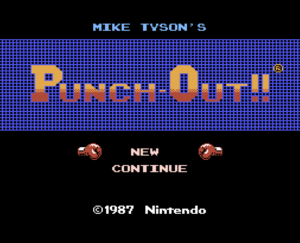 Then them game will show some information about circuit and players profile .
Play Punch-Out!! Nes Game Actually Gameplay
The Referee is Super Mario .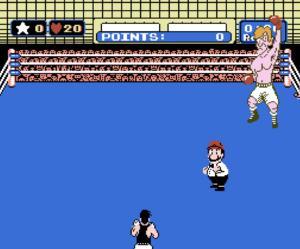 Player will have to punch the oppentnet until win the fight .After facing a series of colorful fictional opponents in three main circuits, and the hidden Another World Circuit, the goal is to win a final "Dream Fight" against a highly skilled boxer.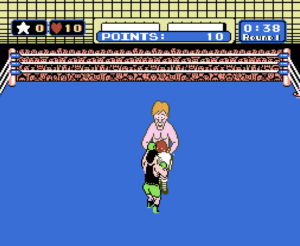 Gameplay Controller
For iOS / Android devices the control buttons will appear automatically on the screen .
for computers this will be keywords inputs .
← → ↑ ↓Directions
enter ↵Start
Shift –Select
Z –B
X –A
C- Turbo B
S –Turbo A