Play Jackal NES Game Online !
Jackal Game Description
Jackal is a war game also distributed under the title of Top Gunner . The game was released on 1988 . It was developed by Konami and published by Nintendo.
Jackal Nes Game Menu Screen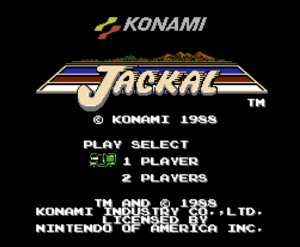 This is how game is look like when it's start , and then it's showing menu to select the player and play .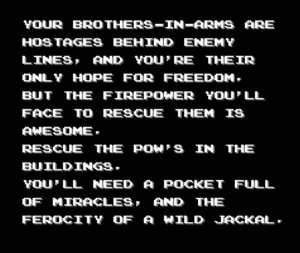 When the game is starting it will show description of gameplay goal and how to play .
It will then show characters of the game .

Jackal Nes Game Characters

Jackal Actual game play image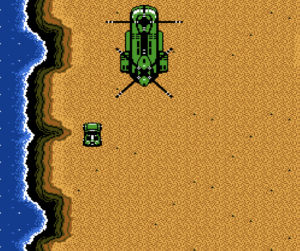 Player will drive the jeep car in the hot desert and try to destroy the enemies and move on !

Jackal nes gameplay goal
The gameplay idea is very interesting . The player will smashing around in the jeeps in the hot desert with your 50 cal . Player will will have  grenades to taking out enemies berries blowing and try to destroy them .
Jackal Nes Game Controller
For iOS / Android devices the control buttons will appear automatically on the screen .
for computers this will be keywords inputs .
Directions is ← → ↑ ↓
enter ↵ for the Start
Shift – for the Select button
Z – for the B button
X – for the A button
C- for the Turbo B
S – for theTurbo A