Play Street Fighter III NES Game Online !
Enjoy Street Fighter 3 nes retro game for iOS or android device or for computer with Nes Emulator Online .
Street Fighter III NES is a Fighter series fighting video game . originally released as a coin-operated arcade game in 1997. The game's name as it appears on the cabinet is Three: A New Generation of Street Fighters.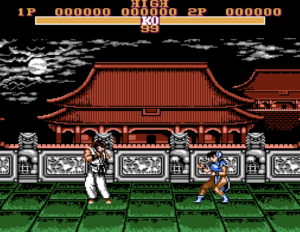 ← → ↑ ↓Directions
enter ↵Start
Shift –Select
Z –B
X –A
C- Turbo B
S –Turbo A