Play Captain Tsubasa Volume II : Super Striker NES game English Version Online !
Game Description
Captain Tsubasa Volume II: Super Striker , or Captain Tsubasa 2 . This game is based on Captain Tsubasa anime series .The game released on Japan language , but some hobbies translated in on other languages . And the version in this post is English . The series mainly revolves around the sport of association football focusing on Tsubasa Oozora. In my opinion Captain Tsubasa 2 nes game was the best in the series . And the game is one of my favorite games all the time . The series is characterized by dynamic and exciting football moves, often stylish and implausible. The plot focuses on Tsubasa's relationship with his friends, rivalries with his opponents, training, competition and the action and outcome of each football match. Across the multiple Captain Tsubasa series, the plot shows Tsubasa's and his friends' growth as they face new rivals.
Captain Tsubasa Volume II: Super Striker Released in 1990 by Tecmo.
Captain Tsubasa Actual Game Play Images 
Story of Captain Tsubasa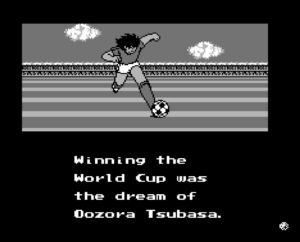 This is Actual game play screen . You will control player and can see map showing numbers of your team players and opponent players .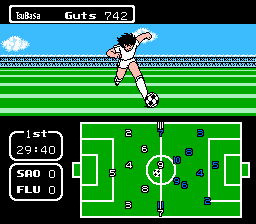 Wakabayashi Genzo .
One of the best Goal Keepers in the game !
Hyuga Kojiro .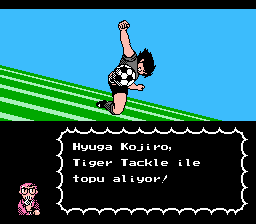 Enjoy Playing Captain Tsubasa Volume II nes game for iOS or android device or for computer with Nes Emulator Online .
Control
← → ↑ ↓Directions
enter ↵Start
Shift – Select
Z – B
X – A
C – Turbo B
S -Turbo A