Play Super Mario bros Game NES game for iPhone or iPad Online !
Enjoy Playing classic super mario bros nes game for iOS or android device or for computer with Nes Emulator Online .
Game Description
Super Mario Bros. is a platform game developed and published by Nintendo for the Nintendo Entertainment System (NES). The successor to the 1983 arcade game Mario Bros. and the first game in the Super Mario series, it was first released in 1985 for the NES Famicom in Japan .
Super Mario Bros Nes Game Main Menu
This is Main Menu of the game .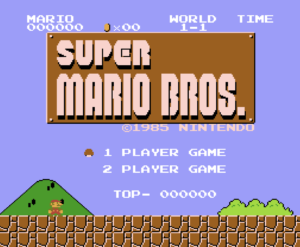 Gameplay Images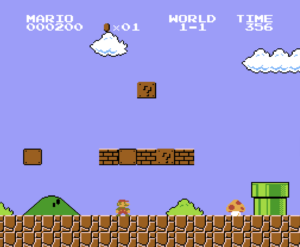 Super Mario Bros for NES is one of the best games in the history . It's first  released on 1985 and still interesting game on 2022 .
Gameplay Controller
For iOS / Android devices the control buttons will appear automatically on the screen .
for computers this will be keywords inputs .
← → ↑ ↓Directions
enter ↵Start
ShiftSelect
Z-B
X-A
C-Turbo B
S-Turbo A
Enjoy Super Mario Bros Series ? Find out Super Mario Bros. 3 !